2021 IEEE International Conference on Computer Science, Artificial Intelligence and Electronic Engineering(CSAIEE 2021) is a Virtual Conference that will be held during Aug. 20-22, 2021.
In order to promote the development of teaching method, scientific research and academic activities for universities and scientific research institutes around the world through experience exchange in computer science, artificial intelligence and electronic engineering etc.
The conference also provides an international platform for sharing experiences, expanding professional networks, face-to-face exchange of new ideas and presenting research results. This conference is looking forward to building a bridge among scientists, engineers and entrepreneurs.
CSAIEE has been approved by IEEE and being online on IEEE conference search!
https://conferences.ieee.org/conferences_events/conferences/conferencedetails/54046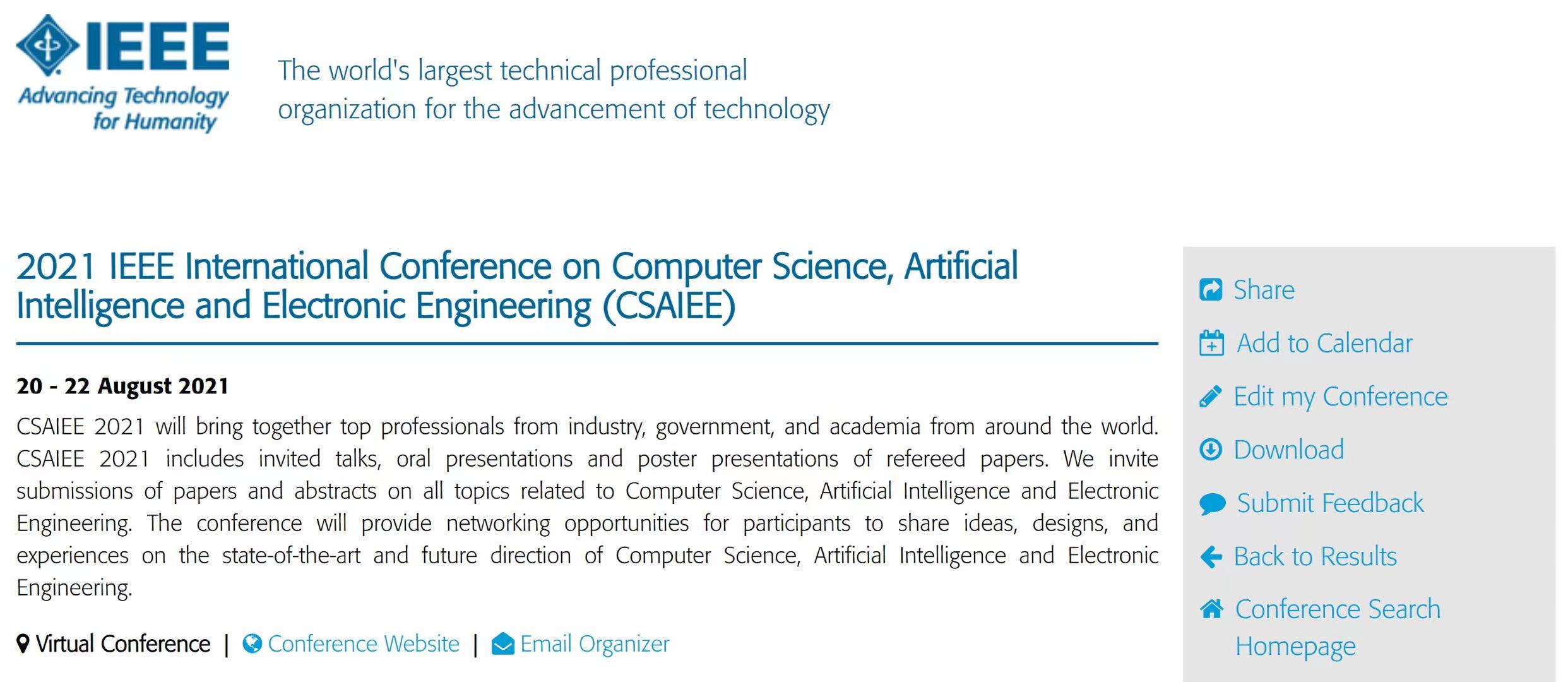 IEEE South Carolina Council


World Academy of Connected Vehicles.
Full Paper Submission Date: July 20, 2021
Notification of Acceptance Date: Aug. 6, 2021
Final Paper Submission Date: Aug. 16,2021
Conference Date: Aug. 20-22, 2021